There are many ways you to make money online this year but hers are some of the most popular ways of making money online. You don't need special qualifications for most of them. You start making money online by doing what you always do.
These are the ten most popular ways of making money online.
10 ways to make money online this year
Sell Products on Shopify Store
Become a virtual assistant
Become an influencer on Instagram
Start print on demand online business
Launch your blog
Become a content freelance writer
Write eBooks on Amazon KDP
Affiliate Marketing
Apply to work on Fiverr
Apply to work on Upwork
1. Sell Products on Shopify Store
You can start selling products on the Shopify store without having an inventory. Shopify allows you to open a store and have fourteen days of a free trial. After the end os the free trial, you will be paying $14 every month. You can import images of the products you want to sell to your website, market and start to make money this year by selling them.
Using an application like Oberlo or Spocket you can automatically fulfil for the product once the customers buy. Setting up a store using Shopify is easy and straight forward.
Oberlo will allow you to imports products from Aliexpress in China while Spocket allows to import products from the US and EU Countries.
2. Become a Virtual assistant
Most companies are looking for Virtual Assistant (VA) to work for them. A Virtual Assistant is a person who works for a company from a remote location. The virtual assistant is also known as an administrative assistant. You can work from home or any place. You only need to be online to do your job.
As most businesses have gone online these jobs for virtual assistant will keep on increasing. companies hire (VA) from other parts of the world to take advantage of the different time zones. This way to make money online this year by keeping in touch with their customers round the clock.
3. Become an Instagram influencer
If you have a big following on Instagram, you can start offering companies promotions of their products to your following. Average Instagram influencers earn a lot of money by promoting clothes, hotels jewellery, cosmetics and many more.
You don't need to have a big following on Instagram to offer these services. 'Micro' influencers have a following of between 6000 – 10000 followers. All you need is active followers who you can engage easily. You can also choose a niche that will resonate well with your followers.
How do I become an Instagram influencer
Get a niche that resonates with your following
Get your Bio well written
Tell your Story
Make you Feed/Grid appealing
Post your Content frequently
Start with a business account
Research on the Hashtags for your targeted audience
Get into Instagram Stories
4. Start print on demand online business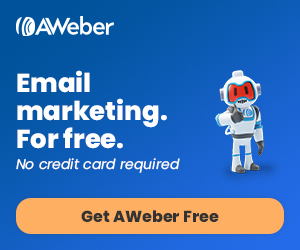 You can start Print-on-demand business through Shopify or Woo commerce by selling common things like T-shirts, Cups, Plates with unique designs. The idea here is to make money online this year with unique designs that your customer will like.
Then your fulfilling company through Shopify will print on the item and sent to the customer after purchase. You need the following to make money online this year through print on demand.
Get a Niche with products you want to target
Have good unique designs
Start a website
Get a Print provided and add to your store
Market your store through social media or advertising
Scale-up your business once you start selling.
5. Launch your blog
You can launch your blog and start blogging without a lot of costs. Get a niche that you're passionate on. Start writing content that will interest your audience. Blog frequently. You will not make money on the first day, but once you build your audience, you will monetize your blog in many ways.
You will need the following to start your blog;
Get a niche that you're passionate on.
Organise your content and schedule the posting.
Get a domain and web hosting
Get a content management system (CMS) like WordPress to write your content
Market your post on social media
6. Become a content freelance writer
Content writing has become a big business these days. Some companies pay for content from the content writers. You also be contracted to write content on various topics. This is how to make money online this year using content writing.
Get A niche that will make you different from the rest
Get a website or blog
Start writing on great things
Market your content on social media
Get your clients testimonials
Look out for jobs on content writing
7. Write eBooks on Amazon KDP
You can write and publish ebooks on Amazon Kindle Direct Publishing (KDP). Once you have written your ebook, you start earning royalties every time your book is bought or read.
You can get content to write on from PLR (private legal right) books sold online. You can edit these books and make them your own. You can hire writers online to write your ebooks. Here is how to start to make money online this year by writing ebooks
Get your manuscript and cover ready
Adhere to KDP ebooks content guidelines
Create Amazon account and sign to KDP
Upload your manuscript to KDP bookshelf
Select appropriate category and Keywords for your eBook
Market on social media and promote on Amazon
8. Affiliate Marketing
Affiliate marketing is promoting other peoples products through your site, social media and earn a commission once they buy through your link.
Here is how to become an affiliate marketer.
Join Affiliate programs from companies that you want to promote their products
Get offers that have a good commission and easy to market
Get a unique affiliate link from the company
Use the link in your website, blogs social media or email marking.
Earn commissions each time customers buy through your link
9. Apply to work on Fiverr
You offer a service or skill of what you know best through Fiverr. Apply to Join Fiverr once you're accepted you will market yourself for the skills you have applied.
Here are the requirements to join Fiverr;
Sign and set up your Gig on Fiverr for free.
Offer your services to the global audience
Start delivering great services and your customers will post positive reviews that will earn more customers
Payment is transferred to your account once you have completed work.
Become popular and earn more money.
10. Apply to work on Upwork
You can apply to Upwork and start looking for jobs that you can do for clients. Upwork is much easier to join if you are a beginner. Once your application to join is approval, you will select the jobs that you want to do and apply for them. It is one way to make money online this year.
Here is the requirement for joining Upwork
Choose a good profile photo
Select your skills and specialities
Upload some works that you have done before
Start with low paying jobs to get noticed
Become an active member
Expand your Portfolio
Conclusion
With whatever skill or speciality that you have, you will get opportunities to make money online this year by engaging with any job online. Online jobs are increasing year by year. You need to choose jobs that will favour you.