You will publish your kindle at Kindle direct publishing with these ten steps. After these steps, your ebook will be on amazon book-self selling. You will start earning money immediately. These are the ten stages;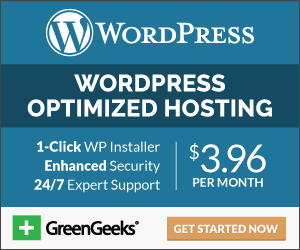 1.Select title and book language Kindle direct Publishing
After logging in on amazon https://kdp.amazon.com/en_US/ you will select the language of your ebook, title and subtitle. These will be the identity of your book on amazon. Amazon tells you this subtitle is optional. My advice is your book needs a good and captivating subtitle to make it competitive.
2. Add Series title authors name and contributors.
You will need to add the series of the book if it has a series. Some books have series you have more than one book. It is the stage you will add authors name co-authors and contributors. You also need to have a description of the book. It is the summary that will be captivating enough to generate sales.
3. Add Seven Keywords.
It will make or break keys to your book. Amazon tells us these are optional. If you are not a recognised author of international reputation, then you will need the keywords more than anything else. Use keywords that are relevant to your content. Don't repeat keywords on the title or subtitle. Kindle direct publishing does not like you to use another author name on your keywords. They don't also like you to use the title of another book as your keywords.
4. Add age limit and two categories
Age limit is a requirement for your book. You're allowed to have your book on two categories for your ebook. Get relevant categories that will make your ebook visible. Using keywords that are not relevant will not make your book visible to people who are searching for it. You should think like if you want to read about forestry, you don't look for the book on fiction category.
5: Select your DRM to upload your manuscript and cover Step
After you save and continued to this section, select your DRM to upload your manuscript and cover. It is the most important part. Make sure you're uploading the correct manuscript. It is where your book starts to form the shape. If you make a mistake and upload the wrong manuscript then your publication will be a failure.
6. Launch preview and add ISBN
You can launch a preview to check how your book will look like. At this stage, you're required to add ISBN if you already have it. This is for publications that have been done elsewhere but wants to sell on kindle direct publication. If you don't have this number then Kindle direct publication will assign you one. Then save and continue to the next section.
6. Choose the KDP Select Program.
You can choose to be in KDP Select. If you have selected the 70% royalties package, you will be entered to this program automatically.
7. Price your ebook on Kindle direct publishing
It is the stage where you price your book. There two royalty package. On the 35% package, you will be allowed to price your ebook from $0.99 to $200 but if you choose the maximum 70% royalties, you price your book from $2.99 to #9.99.
8. Choose to join the lending program.
You may choose to enter the lending program but if you chose the 70% royalties then you will be entered to it automatically. The lending program is ideal to increase your ebook readability which will also increase your earnings.
9. Publish your kindle ebook on Kindle direct publication
This is the best stage you have been waiting for. Press your publish button. If this was your first book, then this an exciting moment.
10. Kindle direct publishing reviews your ebook
This takes 72 hours to have your ebook reviewed and made available for your customers to buy. This may take fewer hours if your book is not controversial.
Conclusion
Once you have published your book on kindle direct publishing you will need to advertise on different social platforms for more sales. You can promote it on amazon platform. Write more ebook so that your name will get known by the reads.