Before embarking on the topic of how to start online business, there are fourteen steps you need to have for smooth running. I will show you them here and how to navigate across them. These the fourteen that will make your business a success.
Get a Niche
Do market evaluation viability
Research on market availability
Check for your competition
Learn Online basic rules and regulations
Check on your target market
Find the source for your products
Get the right eCommerce platform for you
Get your store running
Drive traffic to your site
Learn shipping schedules for your products
Start to scale your business
Conduct business success analysis
Get expert advice on your business
How to start online business
1. Get a Niche
What is a niche? A niche is a small special business segment from a popular business category. This is like in women clothing on deciding to sell wedding dresses. These wedding dresses become a niche in the clothing line. You require to have a niche that will have demand even if its items you have no interest in. However, if get items that you have a great interest in and are in demand, you will be at an advantage.
Choose a good business name. You can use domain registrars like domain.com to research your domain name.
2. Do Market evaluation viability.
You will need to evaluate the market for the viability of the niche that you have chosen. Check if there will be sustainable demand for these products. Don't go to a niche with only emotions. Use your intelligent a lot at this stage.
3 Research on market availability.
At this stage, you have made your mind on what you need to start. Market research is a step further to let you know how you will run the business. Make a plan that will be using when operating your business. Check for all the things that can make or break your business.
Check for Keyword visibility. You can use keyword research tools like SEMrush.
4 Check for your Competition
We say in business that competition is healthy. Most competitive businesses are successful because there is demand. Don't fear competition as products with competition has huge demand. Learn from your competitors. Take advantage of what they are not doing.
5 Learn Basic Online rules and regulations.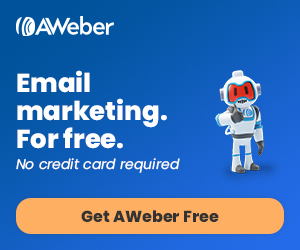 Get to learn how online business operations. understand the business model and adhere to the rules. Learn and understand shipping, payments and refunds. Set up your business private policy and terms of service in advance.
6 Check on your target markets
How to start online business is to understand where your customer is. Where is the market that you have targeted? this will make you determine how to set up your site. Your website must be tailor-made to these markets.
7 Find the source of your products
Where will your products come from? Source for your suppliers. Talk to them in advance. Get to know that the products you will be selling will be sustained by them. Understand if there are times their products go out of supply.
8 Get the right eCommerce Platform
Which platform are you going to use for your business? Understand the advantages of each of them about your products. Get the cost of their platform right. Factor this cost to your business so that you will make a profit.
9 Get your store running
Other Topics on Lifestyle Scribes
Build your website and have your store running. How to start online business has everything at what you do at this stage. Customise your website to suit your products. Brand your site and your products. Use payment gateways that suitable for you and your customers.
10 Drive traffic to your site
With all this done your online business success will be determined by the customers' visit to your store. Drive traffic to your site by all means. Use word of mouth to your friends and relatives. Use social media to make messages across and for advertisements. Have email capture on your site to harvest customer emails for regular upsells and cross-sells
11 Learn Shipping Schedules for your products
How to start online business with happy customers is by satisfying them. Make sure you have started on your site the delivery period for the products. Let the customers know when they will receive their products. Make sure you adhere to these schedules. If your products that goods will not arrive as planned, inform your customers in time.
12 Start to scale your Business
Once your business has taken off, start scaling up. Start email marketing. Do social media advertisements. Send offers to your existing customers. Improve on your stocks. You can test which products will do well by advertising. Get the years holiday calendar and plan on the advance on what to promote for your marketing campaigns.
13 Conduct Business Success analysis.
Get data for your business is key. This will give you the real performance of your business. Every business requires data. connect your business with google analytics, google console and Facebook pixel.
14 Get expert advice on your business.
Once your business starts making profits, include experts on your business. This will get expert knowledge to grow your business.
Conclusion:
Every business has its life span. Every business owner should plan for the growth curve. Take every step before the business starts to stagnate in growth.