These are the online business for you that you can start with minimal capital. Some of them require no capital to start and make money.
Drop-Shipping
Affiliate Marketing
Start a Blog
Start Youtube
Kindle eBooks Publishing on Amazon
Facebook Advertising
Virtual Assistant
Online Business for you that will make you rich
1.Drop Shipping E-Commerce Business
You can start a E-commerce online business where you will sell other peoples product and earn your profits. The advantage of having an E-commerce dropshipping store is that you can start with little money.
What you need to start a dropshipping business.
A niche of the products you want to start selling
A domain name which is your business identity
You need a website
Identify which E-commerce platform you will use. The main E-commerce platforms are Shopify and Woocommerce
2. Affiliate Marketing
You start affiliate marketing of promoting other peoples products on your website, youtube or social media and earning profits.
The two main affiliates are;
Information Products: You can start promoting other peoples products like eBooks, software, videos, membership sites, products and many more.
Amazon Associates: Amazon has become the biggest affiliate platform today though it pays low commissions. The advantage of Amazon Associates Program offers much variety of products on the affiliate program. These are physical and digital products.
3. Start a blog
Starting a blog is a niche that inspires you can become big business if you monetize it well. You plan on the topics you want to write on. You research on the topics so that you give your readers content that will interest them.
You will start making money by promoting affiliate products, eBook, digital products, online courses, webinars and high-quality products. You can also sell space for ads and sponsored posts.
Blogs monetization takes time but can be highly profitable.
You can create your blogging website on WordPress or use other blogging sites like Tumblr, Medium, Reddit and Quora just to mention but a few.
4. Start a Youtube Channel
You can start posting videos and telling your stories through video easily nowadays. Videos have become popular on many platforms like a snapshot, Instagram and Facebook. You can also go live on video on most platforms.
You can make products reviews on video. Start making monetizing your videos early. With a good audience, you can make good money with your videos.
You can start making a video with your phone camera. With little investment, you can make an engaging audience. So you have no excuse of not starting this kind of money-making venture.
5. Kindle eBooks Publishing on Amazon
Kindle publishing is a good investment you can start with no money. With Kindle Direct Publishing KDP Amazon you can self publish ebooks by your self. After publishing your e-books with good keywords that will rank on Amazon algorithm.
Tips for writing eBook
Research on Amazon to see which topics people are buying.
Use keywords to get the best topic
Pick a niche and have topics that inspire you.
Set aside time for writing this book.
Get a friend to read your book and give suggestions.
You can also hire online witters to write the book for you. You will only edit and upload on KDP Amazon
Format the book to Amazon standards
Price your book. Amazon has a pricing policy with books earning 70% royalties being up to 99cents
6. Facebooks Advertising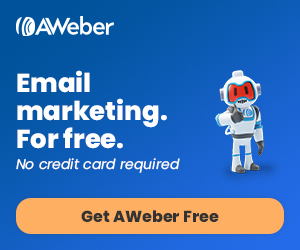 You can start facebook adverting to most old school businesses. Most businesses have no idea how to advertise on Facebook. Business wants to grow and expand. They need to advertise their businesses. You can make money by adverting on Facebook.
You can learn how about Facebook ads easily on youtube and you start to become a Facebook ads specialist.
7. Virtual Assistant
Many businesses today require a virtual assistant to run them. If you have an organisation like skills and management abilities then you can become a virtual assistant (VA). These works are mainly administrative tasks like data entry, answering calls and making travel management.
You can create an online profile in platforms like TaskRabbit and Zirtual for these Jobs.
Conclusion
These are the online business for you that you will start and make money at no time. Most of these businesses don't require any technical training. some of them will require some self-training to become successful. Self-determination is the key to these jobs to work out.