To start an online dropshipping business with Shopify there seven simple steps to follow. These seven steps are as follows;
Starting online Dropshipping Business with Shopify
You will need to create an account with Shopify
Enter Shopify Admin Screen dashboard
Get a theme and customize it to your store brand
Add Apps to Import products to the store
Setup Shipping and Payment channels
Check your store functionaries
Brand the store with your name domain
1. You will need to create an account with Shopify
After visiting Shopify.com you will be required to create an account and start a 14 days free trial. During this trial period, you will set up your store and start selling products. Most people who start their stores make their first sale before the end of the trial period. It will depend on how you start your marketing campaigns.
2. Enter Shopify admin screen dashboard
Once your account has been opened you will get the access of the accounts dashboard. On the dashboard you will be able to add products setup payment, customize your theme, check analytics, run marketing campaigns, add apps and many more. In a nutshell, you will operate your store without any restrictions.
The way you set up your store at this stage will determine the smooth running in the long run.
3. Get a theme and customize it to your store brand
Shopify offers you six free themes to choose from. Choose a theme that will brand well with your store and the products that you are selling. You will need to customize the theme at this stage to make your store stand out.
All the themes offered by Shopify have very good functionality. They are all customizable to your taste. You will need to check out the demos before choosing your favourite theme.
Although you can add more than one theme depending on the Shopify plan you are in, you can only publish one at a time.
4. Add Apps to Import products to the store
If you are doing dropshipping business with Shopify your require to add an application that will connect you with product manufactures. There are two recommended applications for this. These are Oberlo and Spocket.
Oberlo– This will enable you to import products from Aliexpress and ship them worldwide. Oberlo will fulfil all your products using Chinese manufactures.
Spocket– This will also enable you to import products from the US and EU. The application will fulfil all your items using manufactures in these regions. If your target is selling to US or EU then it advisable use this application as delivery periods will be short.
Importing Products to your store- Dropshipping Business with Shopify
This stage is the most important part of your online business with Shopify. Keep in mind that the information you offer your customers will make or break your business. Give your products a good description. Optimise for search engine optimisation (SEO) for good visibility when customers search for them online. Write your titles as descriptive to display as links on the search engines. Make use of keywords for your visibility on the search engines. Shopify allows you to modify your URL to redirect your products. This makes dropshipping business with Shopify easy.
You will need to add a tag for your products to help products easily. You can use the bulk editor to edit many products at once. You call add 250 tags to each product separating them with commas.
5. Setup Shipping and Payment channels
On the setting section, you can set up shipping and payments for your store to operate smoothly.
Settings Section-
General- Once you enter the setting under general you will be required to enter your business particulars like address, telephone number, business address email address and many more.
Location- This will enable you to fulfil products from the locations you choose. Here you can choose the location depending on the type of business you want to run. Dropshipping business with Shopify is also listed here or any apps that manage the fulfilment of products.
Shipping- You will need to add shipping methods and shipping rate to allow customers to choose the best shipping option for them. Setup shipping zones that are relevant to the region. These shipping zones will reflect on the shipping page of Shopify.
Shipping cost is determined by weight and the zone you will be shipping. To avoid unnecessary cart abandonment, it advisable to offer free shipping worldwide and caution the cost on the item cost.
Checkout- At checkout is where you accept orders with secured Shopify checkout. All this can be modified within the theme settings.
Payments- You can set up various payment options with Shopify like PayPal, Stripe or other third-party payment channels.
Taxes- Shopify allows you to configure taxes for any location and offer several reports to allow you to compile submission accounts returns with the governments.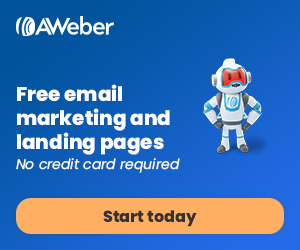 6. Check your store functionaries
Check how your store functions. Test all sections on the store. Check that customers can checkout and payment channels are well connected. Make a test order to get the feel of the customer. if you experience any failure, rectify before making your site live.
Try to make a genuine purchase with a credit card to see if the order will complete and money is transferred. You may cancel the order to avoid transaction fees.
7. Brand the store with your name domain
You now need to add your website with a custom domain name that will make you known with by your customers and search engines. You can connect your store with a domain purchased elsewhere or you can buy a domain directly on Shopify.
When you buy a domain name from Shopify platform you will keep the name even if you exit Shopify platform. You can also transfer the domain to Shopify or you can connect your domain to Shopify.
Conclusion
After successfully starting your online businesses with Shopify, you will require to connect it with other social media platform for traffic. Traffic will be the blood of your business. Keep marketing campaigns and search engine optimisation (SEO) for your business growth.