Before starting to sell products online, you need to build and brand your website to suit these products. You will need to have a brand name, good website design, marketing strategy in place, goods fulfilment and shipping schedule.
With all this in place, it is still worthless without good products to sell online. Let have a guide on how to choose these products.
What are the perfect products to sell online?
In all industries the perfect products to sell online can be divided into two categories;
Commodity Products
Niche products.
1. Commodity products
Commodity products are essential high demand products. These can be physical or digital products. These are the products people need every day. These are the items that sell in high volumes.
Think of the products you have bought at the stores. Go through your purchase list and you will see the type of products you need to sell. Put yourself into your customers' shoes. Think as if you will be the customer for these items. It will make you seen the perfect products to sell online.
Advantages of a Commodity Store.
This offers you a great opportunity to test many items and get what will be the winning products. You can also create a niche out of the popular items you find doing well. If you have a physical store, you can also buy in bulky and make good profits.
2. Niche Products
These can be goods or service that serve a specific market category. They can be products for a specific customer base. They can also be a specialised product like handmade items or rare products which makes them the most popular.
Niche products run in small batches and on high demand. These products make you an authority on the market which makes you create a brand out of them.
Advantages of a Niche Store.
The niche product makes a specialised sell. You have good customer interactions because you have good knowledge of the products you sell. Customer royalty is good because of good customer management.
How do I choose products to sell online?
As you look forward to creating a big business of selling online, the truth is the market is saturated with similar products. Your approach and management will be highly important. Let me explore the best products to start selling here.
Get products that solve a problem
The most successful product in the market are they once which solve a particular problem. Think of the headphones. When invented they solved the problem of listening to music while attending to other things. These products do not have to be highly complicated, they can be simple gadgets.
1. There are other ways to explore product availability opportunities
Improvement of product features
Looking for new markets where your competitors are not selling
Marketing strategy and positioning
You will need to evaluate your products and the existing markets seeking improvement. Ask yourself if your products need any improvement. Seek new ways of adverting. Ask your customers, for products reviews. This will give you the insight of the product performance.
2. Look for products you are passionate about
Having products that you are passionate offers a good opportunity to relate well with them. You will have the energy to set up campaign messages. Giving your product the emotional touch will make them successful and will give you an advantage over your competitors.
3. Get Products you can brand
After getting potential products to sell online, you will need to give it a good flashy description. Give a flashy title that will stand out in the competition.
Research on a good recognisable memorable branding that gives the meaning to the product. The branding should have the meaning to the target audience.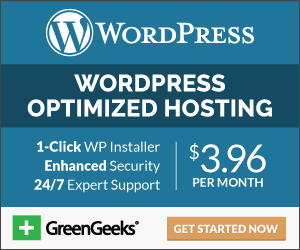 Here is how to build a loyalty base with the target audience.
What is the name of your target audience
What is the position of your product in the market
What is the design of your website about the brand
Focus on the benefit your product brings to your customers. Allow product reviews from your customer. Let the customers own the brand.
Answer all questions from your customers. Create product communities to social media groups.
Without a brand that your customers relate to, your business will be a big gable.
4. Check on the trending patterns
Take advantage of the trending products. Incorporate them in your business or build e-commerce store to take then on.
Create and own SEO keywords in the market. Be a leader in the niche market that you run. Establish yourself as a leader in that market early. Research on products and services that have been trending in the recent past.
5. Find products that have customer obsession.
When we talked on passionate items, customers also love these obsessive things. These are products customers will keep on buying.
6. Create a Niche segment
Creating a niche segment allows you to serve a passionate market that makes a lot of profit. The segment makes it easier to create a brand within the target audience. It is the best way to sell products online.
Serving passionate returning customers creates brand awareness that increases online traffic.
7. Look for Opportunities Everywhere
An online business owner is always looking for new opportunities. Check if there are opportunities to improve the lives of your neighbours. Which products gain quick customer acquisition.
Check your strength and weakness. Organise your business in regards to human and technical aspirations. Having a well-organised business and product management will bold well in your future business.
What resources do I need to sell products online
1. E-commerce business basics
You will need to learn some e-commerce business basics. You need to learn about the products description. Customer relations and basic operations of e-commerce in the market.
2. Your Store Design
Learn e-commerce store design that will work out well with your customers and brand. Know which key functionalists do you need to have for your store. Don't only concentrate on the eye-catching store themes.
Make your product appealing
Give a good photograph of your products
Good Product description
A good call to action batons (CTA)
Good customer experience on the site
3. Optimize your Store
Once your store design is ready and you have added your products, its time to optimize the website. Add a clear call to action (CTA) and good product images. Make this a good habit when you sell products online.
Then link your website to various social media account. Create necessary analytics accounts like google analytics, Google console and Facebook Pixel.
Set up your email capture
4. Add Payment Channels
You will payment channels to your website. You need to receive payment once you start selling. Pay pal is accepted in many countries and is easy to set up. You can start with it.
Another good payment channel is Stripe. Set it up and you're ready to go. Explore other payment channels available that will favour your customers.
5. Have your Customer Data Protected.
At this stage, you have your SSL certificate for your domain. On top of that setup, your the following polices on your store
Private Policy
Terms of Service
Refund and Return Policy
Shipping Policy
Affiliate disclaimer
Order Fulfilment shipping and returns
Once your store starts running you will need to fulfil your orders. You already have refund and shipping policy in place. You will need to use them. Your customers' trust will be based on this.
The future growth of the store will be based on this.
Drive Traffic to your website
You will need the traffic to your site to make sales. You will need to do the following to increase traffic to your site.
Create a Facebook account and start running ads
Create a Pinterest Business account and Post regularly with Pinterest Pinning policy.
Create an Instagram account and post regularly. Invoke an Instagram influencer for a shoutout
Create a twitter account
Create a Youtube Channel. You will run Ads on youtube.
Converting Customers
Once you have converting customers, you will have to check on the experience they have on your website. Analysis and improve on any shortcoming that you may encounter. Check the following on the store.
Capture their emails for marketing
Fulfil goods early
Answer their questions
Send Personalised emails
Ask for a product review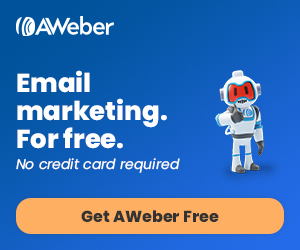 Start Target Marketing to Returning Customers
You will learn your customers' behaviour on your site for re-marking to them. Build a good email autoresponder for every group of customers. Target marketing is key. Check the following on your site;
Cart abandonment- Re-target with discount offers
Browse abandonment- Re-target with same products viewed
Products purchased
Review your pricing policy.
Success Evaluation
Success is evaluated with data. Keep data and interpret it. The following are good data capture for your website
Sell your products on other platforms.
You will need to diversify by selling through other platforms. Check their fees before embarking on them. These are some of the platforms you can sell products online.
1. Amazon
You can sell your product through Amazon by FBA (Fulfilment by Amazon). In Amazon, you will find a ready market more so if your product is a brand that resonates well with customers
2. eBay
eBay is another platform with a different setup. You need to look at how you can take your brand higher with eBay.
3. Google Shopping
Google Shopping is another platform that can offer your brand popularity on its platform.
4. Facebook
Facebook is another platform where you can directly sell your products or run adverts. The platform is also ideal to interact with your customers. You can engage Facebook groups within your Niche for more customers.
5. Pinterest
You can get a lot of traffic by uploading a photograph of your product on Pinterest. Pinterest visitors are people who are looking for things to shop. Its is a popular platform for marketing your products.
7. Instagram
If you post photos or videos on Instagram you can drive a lot of traffic to your site. You need to create a good following on the platform. Brand shoutout can also be done using Instagram influencers.
8. Youtube
Youtube is another platform where you can highlight your brand. Brand awareness is everything. Youtube will get you SEO ranking on Google.
9. Twitter.
This another platform where you can advertise about your product. You can also directly post your products to your followers on twitter.
Conclusion
To sell products online can have a high profit without customer limitations. Set up your store well in the first place by following the seven ways on how to sell products online.