Black Friday Commerce strategy is one of the most challenging time of the year. The season brings a lot of opportunities for making good sales but it also comes with the challenges of making good sales. The competition is very high has all business are trying to out charge each other.
Customers on the other hand are looking for the most competitive discounts and do not buy from their stores. There is continuous customer migration from Store to Store. It is the best time for a new store to get noticed by customers.
These are the 7 Black Friday Commerce Strategy.
Organise your Store
Products description
Pricing Strategy for Black Friday
Marketing Strategy
Email Capture
Customer Retargeting
Email Marketing
1. Organise Your Store
To attract customer to your eCommerce store, you will need a Black Friday Commerce strategy in place. You will need to have good photos of your products. Make the photos clear and attractive. In eCommerce, photos are your display as you will display items on the brick and mortar business. Show your product details on your images.
Don't put images with a colour background. Images on a clear background are more attractive to the customer. You can clear image backgrounds with Canva or PhotoShop. If you don't know how to do this you can hire someone from Fiverr to do it for you.
2. Product Description
A product description is everything for black Friday commerce strategy. You will need your products with all their details well described. Customer will not buy products they don't understand. Your description is a way that will explain the items to your customer on a brick and mortar business.
Use language that is attractive to your customers without being spammy. Give real details of the product with a simple language. Show to the customers that you understand your product well.
3. Pricing Strategy for Black Friday
Black Friday is the season when people expect crazy discounts from your store. Most eCommerce businesses offer up to 70% discounts on their products. You will need to analyse your costs to understand the best discount you can offer and make a profit.
You will need to work out all your marketing cost, fulfilment cost and operations cost to understand your profit margins. It is your profits that you sacrifice once you give a discount. Black Friday is not the time to make huge profits. You will benefit from huge sales and attract make new customers to your store.
4. Marketing Strategy.
You will need to understand the best marketing strategy to use. Most businesses have a different marketing strategy that works better for them than others. Don't go directly to advertising without analysing the costs and benefits. During black, Friday season advertisements (CPC) are very high. It is because many people are an advertisement and competing for the same market.
Check for ads platforms that your products will benefit and make profits. If you have a big email list, then use it to inform them of the 'early bird' discounts that you will offer in your store.
If you find that running ads will benefit you, then create ads that are attractive and monitor the analysis of its performance. Change ads if you find a poor outcome.
5. Email Capture.
You will need to capture emails for your website visitors to market to them later. It is one reason for having many visitors to your site. You will make profits from the list that you capture in future sales. You sacrifice your profit on black Friday Commerce strategy to get an email list.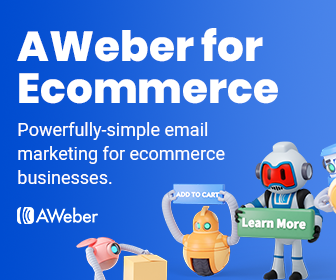 6. Customer Retargeting
With your emails, you can retarget products to website visitors. You can install Facebook pixel that will help in retargeting to certain categories of customers.
7. Email Marketing
Email marketing is the backbone of every eCommerce business. It is a sustainable way to make long-lasting customer base. It is considered as the most cost-effective way to do advertising. To be able to send a good email you will need to invest in autoresponders like getResponse or AWeber.
These autoresponders have capabilities to segment your subscribers to different categories. You will be able to send automatic personalised emails. Then you will get analysis of the performance on your emails
Conclusion
If you need to succeed in the black Friday commerce strategy, you need to plan well in advance. Running ads alone is not important to succeed. You need to have a strategy that will work well with your store. Every eCommerce store is unique. You have to use a unique way to win this strategy.